Taste of the Cape 2018
Details coming soon.
Taste of the Cape 2017
100% of proceeds from this event go directly to local student scholarships and music outreach programs in the community. If you are interested in participating, sponsoring or volunteering at next year's Taste of the Cape please call 239.549.6900.
Become a Sponsor Become a Vendor Become a RestaurantBecome a Volunteer Become a Business Vendor Make a Payment
Event Details
Admission is free
Purchase food & beverage tickets on site; no outside food, beverages, or coolers allowed
Bring lawn chairs and/or blankets
Leave pets at home
Musical Performances
12:00PM – The Killawatts
2:45PM – United States Air Force Singing Sergeants
4:15PM – Announcement of Winning Restaurants
4:30PM – Gulf Coast Symphony w/ the United States Air Force Singing Sergeants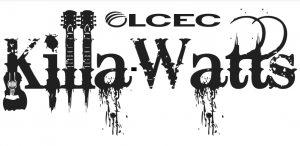 Parking
Enter from Sunnybrook Avenue at Cape Coral Parkway; Sunnybrook Avenue and Beach Court will be closed to vehicular traffic
Accessible parking available at Capital Bank (506 Cape Coral Pkwy E)
Parking available at: the empty lots in the 400-block of Cape Coral Parkway, Club Square (with shuttle to park), the Veterans Museum (with shuttle to park), and Big Johns Plaza (with shuttle to park). See Trolley Map
Beverages
Sodas & Water: Coke, Diet Coke, Sprite, Faygo
Wines: Chardonnay, Pinot Grigio, Sauvignon Blanc, Pino Noir, Zinfandel, Cabernet Blend
Domestic Beer: Coors, Coors Light, Yuengling, Miller Lite, Angry Orchard Hard Cider
Craft Beer & Craft Beers (Tap Truck): Fort Myers Brewing High Five & Gateway Gold, Cape Coral Brewing Gongoozler Ale & Borrowing Owl Brown Ale, Momentum Brewhouse Pierce's Pale
Gulf Coast Symphony
The Gulf Coast Symphony, under the direction of Maestro Andrew M. Kurtz, is one of the most dynamic and innovative orchestras in the United States. Now in its 22nd season, Gulf Coast Symphony programs foster a love and appreciation of the performing arts, and are an integral part of the civic fabric of the community, unlocking creativity while providing critical economic stimulus in Lee County. The 2016-17 season offers unique and innovative programming, dynamic musical performances, community engagement, and arts education. Each season features the Symphonic Pops Series, Classical Access Concerts, Family Concerts, and holiday concert, all presented at the Barbara B. Mann Performing Arts Hall at FSW.
Cape Coral Chamber of Commerce
The Chamber's mission is to promote and serve business and community. The Chamber is a major contributor to the growth and progress of the community, making Southwest Florida a better place to live and work. Within the Chamber, the Education Committee serves as a bridge between the academic world and business community. Members of this committee volunteer their time to raise funds for scholarships and educational programs that support the development of tomorrow's business leaders.